© Copyright Protek Supplies
This highly interesting item was made in Japan for an American company to commemorate the bicentenary of the American independence in 1776. We do not believe they sold that well. A large batch of them made their way to the UK where they were sold for several years by Whaleys Of North London. This example is in very good condition having recently been cleaned and dusted off. It cocks and shoots fine even the hammer mechanism now works which they do not always, sometimes they are lethargic or just dont move when you fire. It is an underlever with a pull out tube mechanism similar to a Daisy. The metalwork (some of which is actually plastic) is in good order, this is a nice collector's item, displays well on a wall. We should also point out that the dummy flint lock mechanism does work as a safety and it locks the trigger until it is pulled back for cocking. A nice item.


This semi automatic bb shooting co2 air rifle is quite a scarce item in this country (England) they were made in America in the 1970s but not for long. All markings are clear, present and correct, the rifle is in good condition, working, holding gas. Fitted with a 3-7 x 20 scope of no particular merit. A nice little light weight synthetic stock rifle, collectable but also a nice little shooting item.

Calibre: .177 smoothbore (bb)
This is a really nicely made pump up air rifle, 100 shot tubular magazine above the barrel. Once you work out how to load bb (quite straight forward once you know how) this air gun will shoot with just one pump and the bb comes out quite nicely more pumps will increase velocity. This example is in good condition retaining most of its original black finish with slight light wear on some of the leading edges and minimal tarnishing in hidden areas. Stock is good with light surface loss to the finish couple of minor marks. Not had a lot of use as the pump handle, for example, is crisp and sharp. An interesting item we had not had one of these before we had the normal .22 single shot pump ups but not the repeating one. Muyst be a nice collectopr's item but actually good fun to shoot as well.

This very neat little air rifle is not a model we have encountered before, it is a multipump-up but with a little sprung loaded magazine on the side of the barrel for bbs to go in. This example is in very good condition retaining virtually all its original bluing to the cylinder with a few spots where the bluing has come off but mostly good. Stock possibly revarnished, cocks and shoots fine, there is a number that looks to have been engraved might be a serial number or an American phone number! It is engraved on the underside of the cylinder but not visible when the pump handle is closed. It might be an Ohio phone number! A neat little multipump rifle which self loads on cocking the bolt back.

VULCAN (CUSTOMISED HYBRID!)
According to the top of the cylinder this is a Webley Vulcan. Its not a Vulcan we have ever seen before. Firstly it has a flat ended cylinder end cap which was fitted to the Victor, the front sight is a diopter peep sight and appears to be a Weihrauch and the rear sight is a Milbro style diopter sight. The rifle produces about 9 foot pounds it has a late trigger similar to a Webley Vulcan series 3 which has a grooved front with a curved profile. The stock is also unusual, it is not a Victor one it has got an ambidextrous cheek piece and a flat black plastic butt plate. Overall a bit of an enigma, could be made up from several parts, looks like its been done well and would make a nice junior target rifle. In good condition the metal work going a little bit brown but mostly ok all components seem to be in good order. Has provision for a rear sight on the breech block but none is fitted. Seems to have been assembled for paper target or bell target shooting.
MAIL ORDER INFORMATION
Items that are shown with a blue envelope can be either purchased from our shop or you can have them delivered directly to your home address as they were either manufactured before 1939 or they are on commission sale being sold by us on behalf of a third party. Items where no envelope is shown can be purchased from our shop or you can have them sent to a registered fire arms dealer near you, and you collect it from them. To order an item from us phone 01243 827500
Our stock changes continuously so please check before travelling.
We usually have more than what is shown here in our shop. Call in and see us.

This is the target version of the Webley mark 3 made for bell target and match target shooting. This example is ok the metal on the cylinder is mostly all there and original close examination reveals the barrel has been refinished as under a good light you can see speckling underneath the bluing. We suspect this rifle has been quite comprehensively used for target shooting but it is in good order shoots very well exellent airtight piston head and tap. Stock has some surface marks and scratches is a nice piece of quality walnut. Some general wear overall you can see where it has been used and some light speckling and old rust spots to the underlever and barrel. Fitted with a Parker Hale PH17B peep sight with choice of hole size an allso a cap on the pistol grip with 6 different elements for the front sight. Speaking of which we could not manage to undo the front sight it just neads a bit of loosening off to free but we could not manage it there is a front sight element fitted, a post in this case. A quality air rifle and the Supertargets are always very sellable.

This high quality German made target air rifle from the pre recoilless action era is in quite good condition retaining some original finish a little bit grainy on the cylinder wich makes us suspect the barrel shroud has been refin ished cos it looks very good. Stock is very good with no cracks or major faults just a few minor surface blemishes. Fitted with a Walther diptor sight no rubber eye cup on it. Cocks and shoots very smoothly and consistently at 597 foot per second with with Hobby pellets. These have superb automatic overrideable anti bear trap system whereby if you cock it and leave the barrel swinging which you should not do because its very bad practice, and were to pull the trigger the barrel would not fly up however if you want to de-cock it you can just pull the barrel back fully and whilst holding tension on the barrel pull the trigger and allow the barrel to ride up to un-cocked position. Why this system is not used on modern day sporting break barrel rifles we are not sure as it seams a very safe way of doing things would avoid upward bent barrels which we have often seen on rifles without this system. This should prove to be a highly accurate target rifle. As there is minimal recoil due to the quality and weight of the mechanism.
Note: There is evidence that the cocking link pin has come loose at some time and has been repaired so you will have to keep an eye on it , we think it is OK.

This is the Sporter version of the VZ47 which was also made as a military training rifle. This example is in near new condition retaining virtually all its original blued/black finish, the stock has a thick orangey coloured varnish which might be the factory original as this example, unlike others we have seen, does not have a metal butt plate fitted but the wood is grooved to provide a non slip surface, Similar varnish fished have been seen on Haenel rifles of the 1950s/60s. Original open sights, ear sight graduated for 10/15, 20 and 25 metres. Cocks and shoots perfectly obviously having had very little use.

This must be a very rare item in this country we understand it was produced as a gallery gun in America and sold in America just after the second world war. It uses a bulk fill CO2 cylinder that powers the gun you then just have to cock and load a suitable pellet. This example is in good condition seems to be black painted finish we believe may be original as the logo on the side is nice and sharp and if it had been repainted it would be covered over a bit. This also has an adapter that we had made which allows filling from a certain fitting that goes on to the bottom of the tank and allows filling from a fire extinguisher. Lovely adjustable peep sight on it which is a nice fully adjustable and nicely designed item. Wood work is quite good some scuffs and scratches. Not had as much use as you would expect if was used on a gallery, a rare item for an advanced Crosman collector.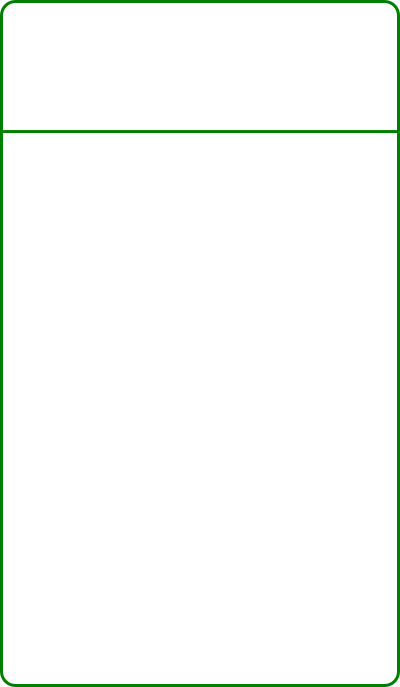 Neat little side lever air rifle would suit a junior shooter. Neat bolt action loading, open sights removed in favour of BSA 4 x 32 scope.


This now classic German air rifle is in excellent condition, a couple of very minor marks to the base of the stock but the metalwork is pretty much pristine. Original open sights fitted, cocks and shoots fine at about 8 foot pounds which is about with these did, only let down when people wanted full power rifles. Screw heads are good obviously had very little use a good collectors piece as well.



This classic BSA air rifle is in quite good condition, we believe its been subject to an amount of refinishing, the bluing on the barrel is a bit thin and the cylinder is not perfect but a bit better. Fitted with its original open sights amazingly these are the plastic ones and they aint broken and they function fine. The stock has been rubbed down and refiinished there is a very small crack at the back of the pistol grip but it does not go anywhere it does not go through anywhere and its smooth and hairline. The gun shoots nicely about 10 foot pounds little bit dieseling as its not been used for a while, seems consistent enough. These are now a collector's item although this is perfectly shootable as it is.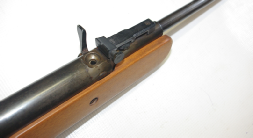 This very nice quality air rifle is in good original condition retaining nearly all its original black finish. Stock has just a few surface marks and minor scuffs. Cocks and shoots very smoothly. The forsight we believe to be a later Walther produced item, rear sight is original, sling swivels have been fitted. Subsequent to our purchase of this rifle we discovered underneath the barrel sling swivel 2 shallow blind holes have been drilled presumably for fitting of a more basic sling loop. The holes do not go anywhere or hurt anything but we thought we point them out so to not disappoint a purchaser. Nice clear Walther markings to the cylinder. This rifle has an excellent anti bear trap mechanism which prevents the barrel flying up if trigger pulled while loading but if the barrel is pulled further back it can be de cocked, an excellent system which should be on all break barrel rifles in our opinion but has not been noted elsewhere.

This is a superlative quality German break barrel rifle of very good construction. This example is in good condition if a little bit tired, the metalwork has gone a bit flat its lost its shine and there are numerous surface marks and scuffs of use. It is complete and working and shooting around 5 foot pounds, fitted with its original diopter sights, nice quality Walther marked diopter sight, good clear markings on the cylinder, obviously had quite a bit of use but there is life a plenty in it yet. Nice shaped walnut stock, this has Walther's very good anti bear trap mechanism which you can de cock if you wish. There is the number "3" impressed in 2 places on this gun suggesting it was a club gun.
This is a very high quality German made target rifle which preceded later models with recoil suppression systems and instead accuracy was achieved by having an extremely high standard of manufacture, a heavy rifle with relatively low power and therefore it did not recoil very much and was very pleasant to shoot as this example is. This example is in fair condition the metal work seems to have gone some level of refinishing The stock has also been refinished. At one point it had a crack through the pistol grip which did not seem to be right through. This has been professionally repaired then the stock refinished nicely. The front sight element is also a well fitted replacement part. Original Walther diopter sight fitted with very fine adjustment the eyepiece of which is missing a bit at the bottom accidentally or by design we do not know. Very pleasant to shoot, easy to cock, excellent trigger, minimal recoil, you could spend hours plinking with this and not tire yourself out and feel joy at hitting a target with a mechanical instrument of very high quality. Has an excellent over ridable anti bear trap system. quality.



This nice quality German made air rifle produces full power between 11 and 12 foot pounds. It is in good condition fitted with its original open sights. Stock has a few surface marks loss of its lacquered finish but is complete and not cracked or broken. The plastic button on the end of the extended under lever is missing but the lever obviously works perfectly without it. These were an upgraded version of the Original 50 the final version which genuinely does have more power than earlier models. Auto safety catch at the back which is a little bit annoying but you get used to it. A good quality sporting air rifle.



This high quality full size German sporting air rifle is in very good condition, the metalwork on the cylinder being near new condition a few marks on the barrel and the odd barrel speckle. Stock has some marks on it mostly concentrated near the cheek piece, original open sights fitted, this has recently been fully overhauled inside with a new piston seal and a modified spring so it produces 11.6 foot pounds with good consistency. A nice target or sporting rifle now in good legal working order.



This distinctive looking good quality air rifle is in good condition retaining most of its original bluing, some marking on the scope ramp where the scope has been fitted but the rest of the bluing seems very good. Some surface marks and scratches to the stock, mainly to the forend and one side of the cheek piece. Cocks and shoots fine althoughj as with all of these particular models the power is a bit disapoiting hovering around 7 foot pounds depending on what pellet you use. Original open sights fitted which are fully working. These are a nice looking air rifle with a bit of style. Fitted with a non original sling swivel stud to the butt, no sign of one ever having been fitted to the barrel.



This Hungarian made air rifle , whilst certainly not winning any beauty contests, is nevertheless a good reliable solidly made rifle. All steel with no plastic components, this example is in good condition, cocks and shoots fine. Original open sights fitted and has a scope rail for fitting of a scope if desired. Stock is good but the metal butt plate is missing and has been replaced with a leather pad. Interestingly the text saying model 322 on the breech block has been stamped upside down. Maybe the Hungarian who stamped it could not read English or maybe the rifle was made for the Australian market! Cocks and shoots at about 7 foot pounds, good airtight tap, these are becoming a classic.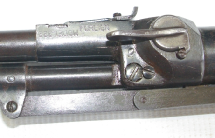 This is a solid and well made Eastern European product in good condition retaining virtually all its original bluing to the cylinder going a bit thin on the barrel. Stock is in good condition, shoots about 9 foot pounds takes a fair tug at the end of the cocking stroke as all these two piece cocking link break barel designs tend to do. Fitted with a military style canvas sling on the the original sling swivels. Shoots nice and smoothly and consistently just below 9 foot pounds.




This high quality German made hunting rifle has just benefited enormously from having had its spring modified and been cleaned up inside. It now produces a consistent and safe 11 foot pounds with very little perceptible recoil and a quiet sound. It is in fairly good condition, the metalwork having some patina of age. Fitted with a nice quality steel silencer and an SMK 4-16 x 50 scope which is nice and clear but the illumination does not work on it. Stock is in good order, used but not abused, minor surface scratches. Shoots lovelyly would make a nice quality hunting rifle, solidly built, a "man's rifle" (Grrr) could also be used in these enlightened days by a woman but she would have to be used to holding something substantial.



The Webley Osprey was replacement for the Webley mark 3, and it did not live up to its forerunner. Whilst a reasonably solidly made rifle it lacked power, this example produces around 7.5 foot pounds but may produce better power with a better fitting pellet. The pellets we tried dropped quite a way in to the tap and we do not think were optimum. Quite a loud crack on firing not the pleasant to shoot. This example is in very good condition with the metalwork retaining virtually all its original finish. The stock we have been told has been refinished and it is an excellent job. Looks better than it would have when new. A new sticker has been applied warning about keeping fingers away from the bear trap slot. Also fitted with a Webley 4 x 20 scope which is better than one might expect from this specification of scope and original open sights. A nice looking rifle nice and clean, good condition just the performance is a bit disappointing as is always the case with these actually.



This is a very early example of the BSA Meteor the very first type with a photo etched as opposed to a stamped cylinder and a metal end cap. This is a 4 figure serial number and we believe they started at 1000. This example is in quite good condition with aforementioned photo etching still present which is unusual, the rear sight however is incomplete as they are on most of the examples of these we have seen. We do not have the components to rebuild the rear sight. Original front sight is fitted and is also fitted with the correct period BSA 3 times magnification plastic bodied scope which is the one whereby you adjust the cross hairs independently within the tube so can be a bit off putting if you have to aim off centre of the picture. This has been fitted with a brand new main spring and shoots really well better than most later BSA Meteors in fact in regards power. Also a new breech seal. Stock is ok with some surface marks/scuffs and general wear, no cracks or major defects. Just signs of general use. A nice example one of the earliest ones we have ever had, and considering they made 3 million that followed this one. A nice collector's item that shoots particularly well.





















The first thing to say about this rifle is performs superbly. 11.4 foot pounds with Hobby pellets with very little noise and it feels like it has not moved the rifle. This has recently been serviced and the job has been done very very well. This is an early example without a safety catch. Fitted with its original open sights. The metalwork is in good condition, lightly browning overall in a good light but looks dark in average light. Stock has a few surface marks and scuffs to the varnished finish, general signs of wear but overall its been treated well. Generally well looked after. A lovely example that works exceptionally well.

This classic British air rifle, surely one of the most graceful elegant air guns ever produced, is in good condition and good working order. The metal work is good with a little thinning and slight graining to the bluing but the photo etching is visible on top of the cylinder. Original open sights fitted, stock has surface marks and scratches of use and storage, a couple of the marks quite deep but most relatively superficial and the stock has certainly lost its original lustre, however it has no major defects. Its made of 3 pieces of walnut the fore end laminated on to the butt. Cocks and shoots nicely about 10 and a half foot pounds so is in good internal order. A reasonably honest used example.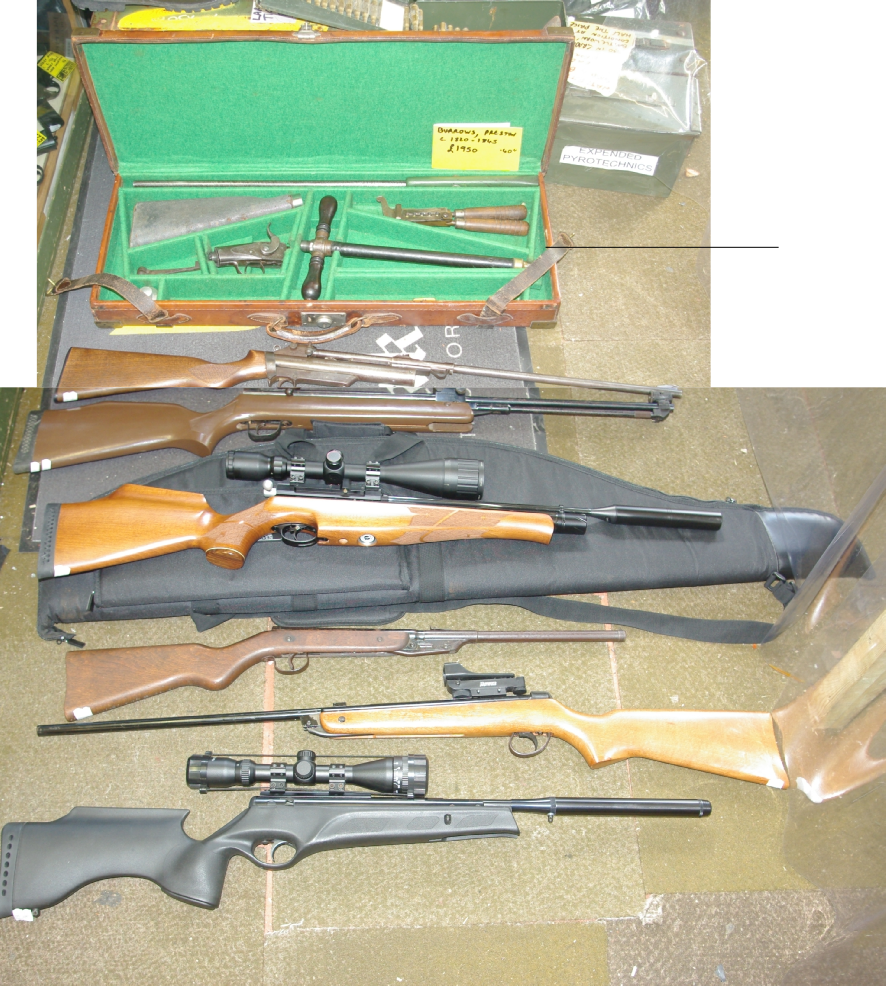 BURROWS PRESTON
Commission sale £1950.00
WEBLEY SERVICE 1st SERIES .177 Stock number 5041 £595.00 THIS ITEM RESERVED BY CUSTOMER
STERLING HR81 Stock number 5048 £145.00 SOLD
AIR ARMS S410 CARBINE Stock number 5049 with bag £680.00
DIANA 16 Stock number 5046 £38.00 SOLD
BSA METEOR Stock number 5051 £94.00
BSA LIGHTNING Stock number 5050 £260.00
DETAILED AT BOTTOM OF THIS PAGE


This popular small size rifle has just been fitted with a new mainspring and seals and cocks and shoots perfectly. No open sights fitted, they tend to break, but has been fitted with a Hawke red dot sight. A nice little plinking or short range vermin control rifle.



This is a very late production (2009) Birmingham made air rifle. It is in excellent condition. We particularly like the ergonomics of the stock on this rifle, it feels very comfortable to hold. This example is in excellent near new condition, it cocks and shoots nicely with minimal noise, an extra silencer can be added if you need it but you probably will not find it necessary. Fitted with a Nikki Sterling 3-9 x 40 mil dot scope. It is a shame this rifle is no longer made this way but BSA make 'em outside UK now.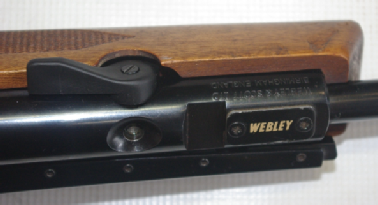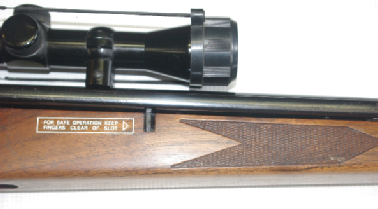 This classic British side lever rifle is in good condition the metalwork retaining lots of its original finish, just with very light wear in some small areas. The safety catch has been removed. It was a manual safety catch and for some reason someone has decided to remove it. The cocking lever anti bear trap mechanism works fine, the tap mechanism is all tight and good. Fitted with a Nikko Sterling gloss finish Mountmaster 4 x 32 scope and a textured finish silencer probably of the period of the rifle, nice walnut stock, mostly very good there is a hole where a sling swivel was fitted and there are some compression marks at the front end of the fore end where someone has held it while doing some sort of work on it. Mostly it is a nice smooth bit of walnut with no cracks or significant damage. Problem is the rifle is a bit low powered. These often are but we only managed 5 foot pounds with most pellet types. Something that could be attended to perhaps but we did not feel inclined at this point possibly piston seal, spring feels ok. A nice quality of rifle with a nice level of finish.



This nice little junior air rifle is in good condition, with open sight and all original screws and nuts and bolts apart from one nut on the barrel axis point which is missing however the breech block is threaded and the barrel is tight. Few minor marks to the stock, there is an original warning label still stock to the stuck (stuck to the stock) not quite readable. Cocks and shoots fine, a dinky little air rifle this model was imported by Relum as it has Relum proudly stamped on top of the cylinder.
SUPER NEW PRODUCT
Metal sign with the Bulldog Pellet box design professionally printed on. Each corner has a hole for mounting to a wall. They come in 2 sizes and you can also choose to have the aged/slightly rusty edges look. These will look great on any gun room/workshop or maybe the bedroom subject to other halves permission!
If you have a design you would like made in to a metal sign contact us and we may be able to offer you a free one in exchange for your design. Phone us 01243 827500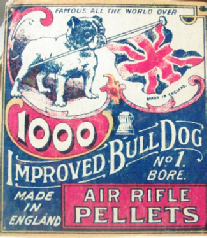 2 sizes available, both available with slightly rusty look edges or clean.
24/28cm
£8.50
28/32cm
£18.50




Elevation and windage adjustments, but no caps. (They often get lost down the years)
The rear sight was broken and then repaired but does not adjust.
This junior rifle is in good condition retaining most of its original black enamel type finish. Fitted with a BSA 4x20 scope of the correct period, unfortunately missing its turret adjustment covers. The plastic rearsight has broken and been repaired, these are a very fragile item and are usually seen not fully functional/broken. Cocks and shoots fine at around 7.5 foot pounds, we believe a new breech seal has been fitted at some stage as the original would by now have perished. The stock is good just with a few minor surface scratches.




This air rifle, the smallest one Webley ever produced, is in average to good condition, complete and working fine, metalwork has gone a little brown on the barrel but mostly black with the odd speckling on the cylinder. All complete and original components apart from one nut which has been replaced on the cocking link axis screw, its the wrong knut but does the job. The stock has been rubbed down and in all truth is not very smooth. This little rifle would respond well to a bitta TLC and a bitta refinishing. Also complete in original green canvas case which is definitely of the period and may have been with the rifle for a long time with a Spiderman cartoon on the front of it. This may be a very valuable to a collector of Marvel comics or something or may be worth nothing. We are not sure but its included with the rifle anyway. And please do not tell us Spiderman is a DC comics character we do not really care…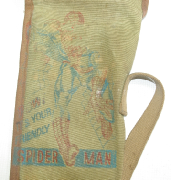 A nice junior size air gun nothing similar is produced today unfortuneately, this example cocks and shoots fine but the metal work is a bit rusty overall and one of the axis nuts is the wrong thing. Stock has general surface wear overall but no major cracks. Pellet comes out every time, good consistency, this could either be rubbed down and polished up and restored to its former glory or just purchased and used by a young lad or lass under parental supervision with care as is.