Telescopic Sights & Mounts etc


© Copyright Protek Supplies Phone up & order it
01243 827500
Quick & easy


10 INTERCHANGEABLE RETICLES WITH PATENTED LCD TECHNOLOGY
A worldwide exclusive, patented by Konus, and the result of a decade long project of electronic engineering, this one-of-a-kind model is taking advantage of a patented LCD technology that will let you browse through 10 interchangeable reticles for long range shooting, intermediate use, tactical and hunting. This is therefore the most technologically advanced and the most versatile scope on the market, a true quantum leap that is finally bringing the optical industry into the 21st Century.
Specifications for Konus KONUSPRO-EL30 4-16x44 LCD Rifle Scope with 10 Interchangeable Reticles:
Magnification:
4 - 16 x
Objective Lens Diameter:
44 mm
Tube Diameter:
30 mm
Reticle:
10 Interchangeable
Eye Relief:
3 - 3.3 in, 78 - 85 mm
Exit pupil:
2.7 - 11 mm
Adjustment Type:
Mil Rad
Adjustment Click Value:
0.1 Mil Rad
Adjustment Range:
63.7 in at 100 yds
Field of View, Linear:
2.89 - 6.8 m at 100 m, 9.5 - 22.6 ft at 100 yds
Optical Coating:
Fully Multi-Coated
Battery Type:
CR2 Supplied and with a spare)
Waterproof
Shockproof:
Fogproof:
Length:
333 mm, 13.1 in
Weight:
23.39 oz, 663 g
Aluminium construction
LCD Technology, Locking Tactical Turrets
Konus KONUSPRO-EL30 4-16x44 LCD Rifle Scope with 10 Interchangeable Reticles:
SIMMONS WHITETAIL CLASSIC 3.5 - 10 x 50
• Stunning optics
• Made in Philippines
• 1" standard tube
• Blackgranite finish
• Multi coated lenses
• Waterproof
• Fog proof
• Shock proof
We don't think these are manufactured anymore so get one while you can!
£179.00
KONUS 2 - 7 x 32 ZOOM RIFLESCOPE

• Adjustable magnification 2 to 7 times
• 30/30 engraved reticle
• Finger adjustable turrets
• Supplied with mounting rings
• Waterproof, shockproof, fogproof
• Multi coated optics
£68.95
This very nice quality well made scope was purchased by us as a sample from a Chinese company however we decided not to go ahead with the importation. It is a slightly unusual specification being 2 to 12 times mag. Parallax adjustment on the side, illuminated centre dot, very nice quality optics. Would make a great HFT scope set on 10 times mag although its not a mil dot reticle which is part of the reason we decided not to import them. Nice low profile adjusters will also be a great hunting scope. Was £245.00 now reduced to £170.00
MTC GENESIS 3-9 x 40
Superbly clearly optics. No lens caps. With high quality mounts 9-11mm
£140.00


NIKKO STIRLING 4 - 16 x 50 LRX, used in very good condition, boxed with instructions and sun shade. Stock number 4325 £110
MTC OPTISAN VIPER 8-32 x 60
Illuminated reticle, side parallax adjustment and Sportsmatch mounts Good condition, works perfect. No lens caps, or instructions. It is boxed.
Stock number 5007
£240.00


~~~ Flat rate postage charge of £5.00 ~~~

LUGER
2.5-10 x 56, 30mm tube, good clear optics, boxed, no mounts.
£120.00



This scope is really clear optics, very clear, with see through mounts for 9-11mm standard air gun rail, Korean made in the early 1980s and in very good condition.
£44.00



BRAND NEW NIKKO STIRLING MOUNTMASTER ILLUMINATED ADJUSTABLE OPTICS 3-9 x 50, HALF MIL DOT.
Supplied with mounts for airgun (9-11mm standard rail)
£77.00
HAWKE SPORT HD 4 x 40 very good condition.
£30.00

KASSNAR 4x40
Japanese made, were offered new in 1985, glass etched reticle with numbers and swastika like central cross. Good external conditionbut cloudy optics with what looks like condensation bubbles within the reticle element unit. Shame as otherwise a nice quality scope.
£25.00
TELESCOPIC SIGHT COVERS
Some are yellow shaded, the sizes we are showing is measured as the inside diameter of the covers which is also the outside diameter of each end of the scope it fits. We have one of each shown, postage is £3.50.
SC1 - 64mm 44mm SOLD
SC2 - 48mm 38mm
SC3 - 37mm 36mm 1970s type SOLD
SC4 - 40mm 42mm
SC5 - 43mm 39mm
SC6 - 48mm 38mm not transparent SOLD
SC7 - 48mm 39mm
SC8 - 51mm 44mm SOLD
SC9 - 38mm 38mm not transparent
SC10 - 42/37mm 39mm for weaver scopes with flattened front lens (TV)














From BSA and Milbro, ideal for beginner or seasoned pro, cheapest prices, greatest value.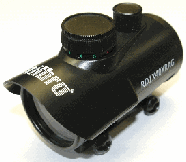 SOME FANTASTIC DEALS ON SOME FANTASTIC SCOPES...


When you click on "order a scope" Paypal will ask you for description so just type the scope you want to order in and then put the price of the scope in the box under the description. Paypal adds the postage automatically.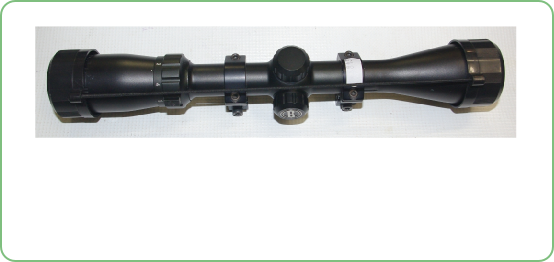 BUSHNELL BANNER
3-9 x 40, used but in very good condition, includes 9-11mm mounts.
£48.00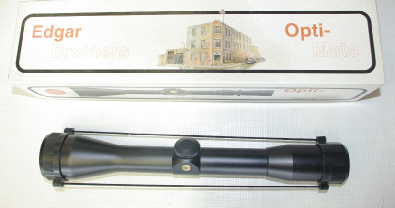 EDGAR BROS OPTIMATE
1.5 to 6 by 42, Japanese made, very good quality, clear optics, boxed in as new condition.
£94.00,
EDGAR BROS OPTIMATE
6 x 44 Japanese made, excellent full bore stalking scope, boxed in as new condition.
NOTE: The tube is 30mm, not the usual 25mm. We do sell 30mm mounts.
£98.00


AIR ARMS 4 x 40
With bullet drop compensator elevation turret. Nice bright optics, standard duplex reticle. Ideal on AirArms sidelever or early TX200. VGC slight mount witness marks on rear tube.
£55.00
BUSHNELL 6-18 x 50
Banner model, high quality, good condition, waterproof, made in Korea, superb clear optics.
£145.00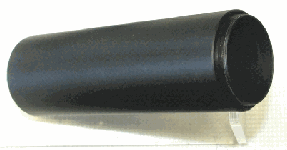 SUNSHADE
NIKKO STIRLING
50mm inside diameter, 130mm overall length. Used excellent condition.
£10.00

M521 - A one off set of steel high quality mounts for one inch tube scopes, Used, very good condition. £24.00 the pair

BUSHNELL BANNER 6-18 x 50
Parallax adjustable, very clear image, used very good condition, one inch tube, 45cm overall length. No mounts supplied (available separately).
Stock number 4966
£135.00

LAST OF THE RHINO SCOPES…
1.5 to 4.5 magnification, 32mm lens, illuminated reticle mil dot, used very good condition, excellent scope.
£68.00
CYCLOPS RED DOT SIGHT
Passive unit that gathers light through the top and channels it to project a red dot (actually a cross) superimposed on the optics you are looking through. The shooter sees a red cross but nobody else does. No batteries needed just ambient light. Used but works very well and in good condition. Made c1970s ideal for a Jackal air rifle.
£60.00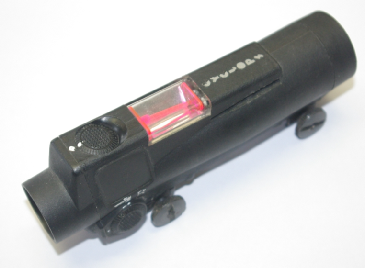 NEW WHITE TAIL CLASSIC SCOPES FROM SIMMONS
• Fully multi coated optics
• 1" tube diameter
• Tool-less turrets
• Long eye relief
• Water and fogproof construction
• Shockproof construction
• Flip up scope caps
• Blackgranite finish
• Truplex reticle




This is a 5-30 times 50mm lens model, adjustments for all parameters. This one we have for sale includes the optional extra parallax side wheel. Used in excellent condition with 9-11mm mounts.
When new this scope is £399 or more, this one in near new condition is £265
Does not have the box, instructions are not supplied on paper (even when new) you download them.
Stock number 5058



Made in the 1960s this scope fits a Meteor Mark 1. Very good condition but turret covers are missing.
£25.00



30mm tube, FTP HFT scope supplied with maximiser and amber flip up cover. Used but in very good condition, with its original Rhino scope box and mounts as pictured for 9-11mm scope rails.
£120.00

RARE MODEL c1970s WEAVER KT-6
Made in USA blued steel body, quite good condition German post type reticle, paralax adjustable, fairly good optics "micro trac" elevation adjustments. Withmore recent one piece mount (early Sportsmatch?)
£120.00