BSA Pre war, Cadet & Cadet Major parts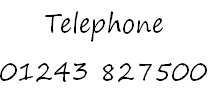 © Copyright Protek Supplies
~~~ Most parts in stock for dispatch usually same day ~~~
~~~ Flat rate postage charge of £3.50 (air guns £16.00 to send) ~~~
Air guns can not be ordered by Paypal. Phone us to place order using credit/debit card. Barrels, pistons and air guns later than 1939 can only be sent to a registered fire arms dealer. Postage rates shown for UK if outside of UK contact us first. 01243 827500


Stock number 1885 - Barrel and cocking link for BSA Cadet. Used, quite good condition, foresight atached no rearsight, straight quite clean bore .177 £25 00 COLLECT FROM OUR SHOP OR WE CAN SEND TO AN RFD NEAR YOU FOR YOU TO COLLECT.
B73 - Detent latch and spring Used bot very good condition BSA cadet major £8.00
B75 - Spring guide for Major second hand, good condition £9.00
B76 - Rearsight blade for Major (modern repro) £18.00
B77 - Piston and piston head for Major. Second hand, good condition £22.00 SENT TO RFD ONLY OR COLLECT FROM OUR SHOP
B79 - Cadet Major cocking link £19.00 (Used, good condition)
B99 - Front stock screw (cheese head top BSA part 16-717) £6 50
B128- Cadet mainspring £12.00
B129 - Cadet Major mainspring £11.00
B135 - Stock bolt, used perfect condition £10.00

B151 - CADET MAJOR GENUINE NOT REPROrear sight unit complete, used good condition £48.00

B179 - Cadet front stock bolt, early type, BSA part no. 16-717A £5.40
BSA STANDARD & LIGHT UNDERLEVER 1919-39

B153 - Cocking lever catch button with spring £18.50
B93 - Cocking Lever for BSA S or T model. Used but in very good condition smooth no pitting but worn to grey silvery colour could easy be refinished. £48 00

B97 - Cocking lever axis pin for BSA A, C, T, late S + L models £8.00
B122 - New piston head assembly to BSA Standard model A, C, L, & CS and T and S £16 00
B150 - Cocking lever complete with button catch and spring. Used fully working, slightly brown finish Fits BSA L and A models. £38.00
B10 - Mainspring to fit the S, T, and CS models £11.20
B136 - Cocking link axis bolt for S, T, C, CS, A underlevers £11.50

B170 - Trigger axis screw for Standard and Light models £9.50
B175 - Trigger guard rear screw £3.50
B176F - Front sight for pre war underlever & breakdown ptn, repro cast steel, polished and blued £14.00

B177F - Cast steel, polished and blued. Nicely finished. £47.00
B177U - Unfinished
As cast £32.00
TRIGGER GUARDS for BSA S and L underlevers, prewar. Will fit imp model D but no trigger adjustment.
B177P - Spruce removed and polished out ready for final polishing and bluing £39.00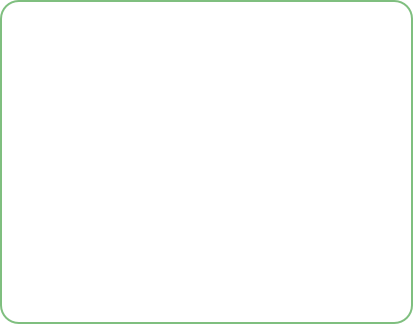 B60 - REPRODUCTION/REPLICA REARSIGHT
units to fit prewar BSA underlever air rifles and BSA Cadet Major and airsporter Mk1. Modified design with click adjustable elevation wheel and lock screw to prevent loss of zero. Blacked finish, will fit directly on to most BSA models, may need VERY SLIGHT filing on some examples due to the rifles sights originally being hand fitted when made!. Will also fit Diana Haenel and other rifles which originally had this design of rearsight. The sight measures 19.56mm (0.771") across, to fit in grooves of 10.6mm (0.417 inches)
This design keeps the spirit of the orignal, while offering a very positive adjustment of zero point, making it ideal for vintage airgun shooters, shooting at different ranges.
Special care has been taken with the finish of this rearsight. We believe it to be superior to any other reproduction sight currently available.
Money back if you are not delighted.
Reproduction parts to fit turret type sight as on BSA Standard & late improved model D rifles. Available as finished or unfinished. 19mm wide.
THIS IS A 'U' CROSS SECTION BLADE NOT AN 'H' SECTION.

B146 - Cocking lever for BSA light or ladies model (improved model D). Side button catch in good working order, with stamped lettering on underside "BSA PATENTS.8761-04, 25/83-10.RD 479972" Even lightly pitted surface greyy-blacky-colour! Ruler showing cm but is 9 and a half inches long £45.00 PLEASE NOTE: Ruler not included!
B71 - Keeper screw for the cocking lever axis screw. £5.00
B74 - Keeper screw for the cocking link axis screw £5.00
B80 - Cocking link axis screw £9.20
B81 - Cocking lever axis screw £11.50
B176 - Front sight, reproduction part £14 00
B139 - Trigger guard screw £4.70
B72 - H section rearsight blade plus screw (modern repro) £26.40
B90 - trigger axis screw reproduction part £12.00
B122 - Piston washer, leather buffer and dished washer £14.50

Reproduction 1920s/30s BSA targets. Quality printing on 120gsm card, approx 100mm by 110mm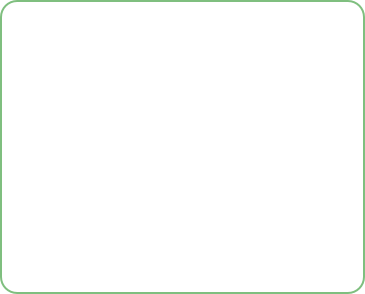 We have some 2nd hand parts available for pre 1939s, phone us with your requirements.
B59 - Mainspring for BSA Ladies/light pattern air rifle. with 8" total length cylinder properly designed for this model. Not a "titanic" great spring which needs cutting down but a suitable length flat ended spring which will give adequate power in these old ladies! (will not fit juvenile models due to slimmer cylinder diameter) £16.00
Used some pitting below where the stock would fit. Serial number in the BC series.
B185 - Trigger block for Cadet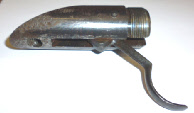 B187 - Trigger guard and front guard bolt fits Cadet and Cadet Major BSA part Nr 16-417 and 16-447, second hand very good condition £12.00
B188 - Breech seal for BSA BREAKDOWN rifle. Leather 5/8" OD, 6mm ID, 2.4mm thick. £3.00
B176A - Front sight for pre war underlever & breakdown ptn, antique aged finish (brownish) £12.50
B176U - Front sight for pre war underlever & breakdown ptn, unfinished (if you want to do the finishing yourself) £10.00

B198 - Front stock screw for EARLY Cadet or Cadet Major BSA part 16-717A £8.50


Phone up & order it
01243 827500
Quick & easy

B211 - Sight screws, width at thread is 6mm about quarter inch £14.50 each