Great deals on air pistols

PHONE TO CHECK STOCK AVAILABILITY 01243 827500 Phone up & order it
01243 827500
Quick & easy



© Copyright Protek Supplies
WEBLEY TEMPEST FINALE
The final over lever pistol from Webley,
only 800 made
This is a special edition to mark the end of production of this iconic pistol. The Webley over lever pistol design has been in production since 1924 in the UK and latterly in Turkey. Webley have announced that they are to cease production and this version is the last limited edition final production run. We have found these to be a powerful performer with good accuracy if you practice and very nicely made. In some ways this Turkish made version is actually superior to the British one as things like the pins are solid and the power is actually slightly higher than the British ones. In all other aspects they are pretty much identical. A shame we have lost this famous British pistol design, this is your last chance to buy a new one. When they are gone they are gone. We currently have .177 calibre in stock.
£215.00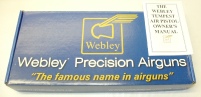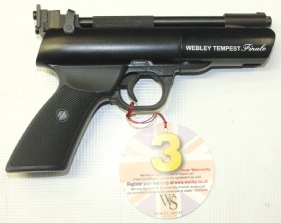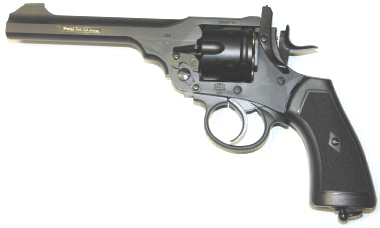 • CO2 air pistol based on original blueprints
• Original 1915 markings
• Single/double action
• Field strippable
• 6 shot, 6 inch barrel
• Ammo loads in to removable bullet shells.
Available in 6mm BB or 4.5mm metal bb versions.
4.5mm £179.00

NOW with 1500 Bbs FREE whilst available.
Canvas holster specially made for the Webley revolver, really nice quality £32.95
£3.00 off when bought with a Webley revolver.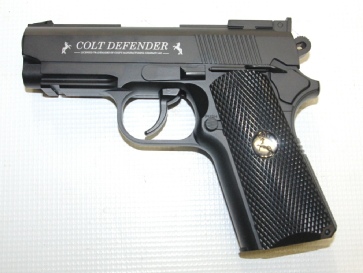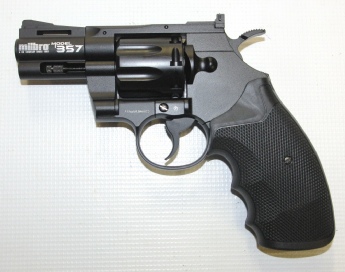 Standard price
£119.95 Offer price
£79.95
We also have the 4" version in stock £89.95
• Full metal construction
• 391 fps using lead pellets
• CO2 powered
• Adjustable rearsight
• Lead pellet firing
• Rifled barrel for accuracy
• Full metal construction
• Fires steel 4.5mm ball bearings
• CO2 powered
• 16 shot magazine
• Rail under front for laser sight
(laser sight optional extra)
• Easy load system

PP700W PRE CHARGED PISTOL
• Single shot
• Pre charged pneumatic
• Up to 6 ft/pounds
• Easy to cock and load
• Two stage adjustable trigger
• Standard 12mm dovetail rail for red dot/scope
• Pendulum hammer
• Fantastic price
• .177 and .22 calibre in stock normally.
Normal price £199
NOW £179.99
PHONE FOR CURRENT STOCK SITUATION
01243 827500



ADD A FOLDING STOCK TO YOUR PP700 FOR ONLY £39.95
Fold stock for easy storage
Open out for added stability and hence accuracy.
Fitting this stock took us 2 minutes and an allen key!

SPECIAL OFFERS - SPECIAL OFFERS - SPECIAL OFFERS - SPECIAL OFFERS
CP1 CO2 powered target pistol
Save up to £££ on an already cheap price!!!
The CP1 is a pellet firing pistol that is powered from a standard CO2 cylinder which are sold separately or in packs. The pistol achieves very good accuracy without any recoil. Just pull the bolt back, drop in a pellet and close the bolt. Aim, fire. Can be used left or right handed by any age or gender (subject to supervision). This is a great starter pistol for anyone starting in target shooting who wants to get off to a great start on a budget.
Available in .177 or .22 or .25 £119
We are currently giving you the chance to get this pistol with 15 CO2 cylinders, 1000 rounds of ammunition, barrel cleaning pellets and 10 special paper targets as a package deal.
All for £139.00
Offer applies to .177 and .22 NOT the .25
1000 pellets supplied with the package.
These targets are made from a special paper that lets you see the exact impact point of your shot.
To maintain ultimate accuracy the barrel should be clean. These cleaning pellets are perfect.
These cylinders power the pistol.